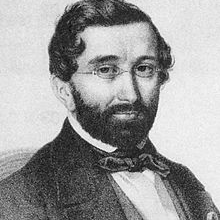 Adolphe Adam (1803-1856) was a French composer and music critic, best known for his ballets and operas. He was born in Paris and showed a talent for music from a young age. He began studying at the Paris Conservatoire when he was 16 years old.
Adam's first full length operas were premiered in 1829: Le jeune propriétaire et le vieux fermier and Danilowa, both opéras comiques given in Paris. He went on to compose several more ballets, including Giselle (1841), which remains one of his most popular works. In addition to his ballets, Adam also composed several operas, including Le Postillon de Lonjumeau (1836) and Si j'étais roi (1852), which were both well-received. He also wrote chamber music, piano pieces, and vocal music.
Adam's music is known for its lightness and charm, as well as its melodic appeal. He was influenced by the classical style of Mozart and Haydn, as well as the romanticism of composers like Chopin and Schumann.
Today, Adam's most famous works are still frequently performed around the world. "Giselle" remains a beloved ballet, and his operas are occasionally staged as well.
---
---
Music Plays from my collection
(since January 9th 2021)
| Date of Play | Time of Play | Genre | Composition | Length | Play Count |
| --- | --- | --- | --- | --- | --- |
| Date of Play | Time of Play | Genre | Composition | Length | Play Count |