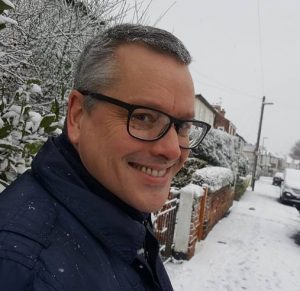 I'm Howard Rogers and I'd like to welcome you to my website!
I'm an Englishman who became an Australian before moving back to the UK, in Nottingham, a few years ago.
In my mid-fifties, I'm fortunate enough to have been able to retire early. I therefore spend most days indulging my passion for 'classical' (or 'serious' or 'art') music. I like pretty much anything from Arensky to Zemlinsky, though I have a somewhat curious aversion to most of the music written in the 19th century, unless it's opera! I probably need to do something about that… 🙂
My main musical 'loves' are Benjamin Britten, Johann Sebastian Bach and Ralph Vaughan Williams …though not necessarily in that order!
I'm intending to use this site to document my musical journeys, as I discover new composers, new works or new ways of listening to old favourites. I'm expert in neither music nor musicology, but I hope I'm a listener who can bring intelligent thoughtfulness to proceedings!
I am told that to be 'barking mad' is to exhibit a 'likeable eccentricity'. My eccentric enthusiasm for a particular type of music is the reason for this site's choice of name. I trust that none of the alternative connotations of the term (such as 'apoplectic', 'besides oneself with rage' or 'unhinged') will be made manifest on these pages, but you can never be too sure!! Elgar can do that to a man, you know…
I don't currently intend for public comments to be made on any content I publish here, though that may change in the future. I can, however, always be contacted at [email protected] and would always welcome thoughtful, constructive feedback.