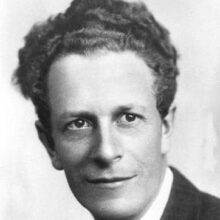 Born in Geneva, this Swiss composer (1890-1974) was writing music by the time he was eight, but studied maths and physics at his parents' request. After the Second World War, he moved to, and based himself in, Amsterdam. He wrote in a variant of 12-tone technique, not obeying strict Schöenbergian rules, and never entirely abandoning tonality (which makes him a bit of a rarity in post-War Europe!)
Much of his musical output was influenced by his Christian faith.
He is allegedly quite often played in Europe: yet few in the UK will have really heard anything of him, let alone much by him!
---
---
Music Plays from my collection
(since January 9th 2021)
| Date of Play | Time of Play | Genre | Composition | Length | Play Count |
| --- | --- | --- | --- | --- | --- |
| Date of Play | Time of Play | Genre | Composition | Length | Play Count |