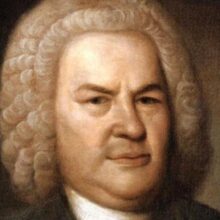 The following catalogue lists each of Bach's cantatas in turn. To keep the BWV numbers sequential, entries also exist for some non-Bach works and for some Bach works which aren't cantatas.

Clicking on the the green '+' at the start of each catalogue entry will reveal further information about the work in question -such as when it was meant to be performed, what the Epistle/Old Testament and Gospel readings were for the day in question and so on. A link to the full score for each cantata is also revealed when that '+' button is clicked. The full scores are the best editions that I could source which are believed to be out of copyright (or copyrighted with a permissive CreativeCommons license) in the UK at the time of writing. They may not be copyright-free in your country. Specifically, they are unlikely to be copyright-free in the USA, and if you are a citizen of the USA, you should not download them.
The catalogue is a work in progress and new works will be added to it as time and energy permits! Currently, an entry with a rating value is usually completely 'processed': that is, clicking on the name of that entry will take you to a page of translation, music excerpts and analysis. Entries with no 'rating' specified for them, on the other hand, can be expected to have musical excerpts and translations completed for them, but there will probably not currently be any analysis/commentary. Some spectacularly good cantatas may have a rating, but still not have any analysis: examples of these will be rare, however!