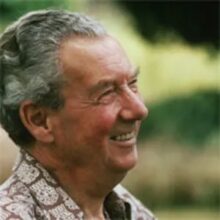 It seems numerically appropriate that 22/11/22 should be signifcant, but it would be significant anyway as the 109th anniversary of the birth of Benjamin Britten (and St. Cecilia's Day, patron saint of music). As is customary in these parts, Britten's will be the only music played today.
It is full of wit, orchestral brilliance, profound pain and darkness and unerring insight into the mind of Man. His is not the sweet, pastoral music that comforts without challenge, but it is extremely well-crafted and brings its own rewards in good time -and I commend it to anyone that wants to listen to some of the best music of the 20th Century.#
Happy Birthday, Ben!