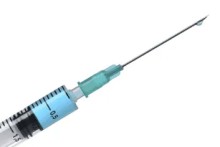 Anyone paying attention to my listing of music I've been playing at home will have noticed that after playing at least half a dozen pieces a day (and often double that), I suddenly played nothing at all on 20th March and only managed a single play on 21st March, quite late in the evening.
I'm blaming Covid-19! Specifically, I was fortunate enough to receive my first dose of the Oxford-AstraZeneca vaccine on the Friday 19th March. The jab happened around 3.30pm, so quite late in the day, and afterwards everything was fine... until I woke up at around 1.30am that night/next morning with a dead left arm, shoulder to wrist; shivering, headache and feeling, essentially, dreadful. These are known side-effects of the vaccine and, unlike the Euro-invented blood-clotting ones, are real and can be quite nasty. It probably felt like the worst 'flu I've had in years, and in consequence I dosed myself up on paracetamol and aspirin, went to bed and stayed there. I felt really bad throughout Saturday 20th (hence the non-playing of music), and felt intermittently bad on the Sunday 21st (and hence the solitary play of something quite late in the day on that date, too).
I'm not sure if insomnia is a known side-effect of the vaccine, but I slept from around 9.30pm Friday night to 1.30am Saturday morning -and didn't sleep properly again until 1.30am Monday morning. I had about 3.5 hours of sleep in around 48 hours, basically. Again, not something that makes one conducive to listening to music! Whilst enduring permanent wakefulness, I also experienced hot flushes and cold shivers, really aching legs and shoulders... and felt generally like I was being put through the wringer!
But the really good news (apart from the fact that in around 3 weeks, I shall have 85%+ protection against severe Covid-19 disease) is that at 1.30am Monday 22nd March, I basically passed out and woke this morning around 9.30am, refreshed and feeling about 95% fine. There was still a slight headache; there has also been a little bit of 'flu-like 'hyper-awareness': I'm not sure what else to call it where you feel you can feel your heart beating, and every move of your head gives you a slight buzz. It's not dizziness: it's just an acute sensitivity to one's environment. So I had a couple of paracetamol this morning and I'm now feeling more-or-less fine.
All of which is to say (though it maybe doesn't sound like it!) that it's probably the jab with the worst side-effects I've ever experienced (apart from one 'flu shot I had in about 2009, which laid me out for 6+ weeks)... but I would never not have taken it. Three days on, and I'm mostly OK and will probably feel 100% tomorrow. So: if you get the chance to get the Covid shot, please take it. There may be some temporary disruption to your life, as there has been to mine. But it is just that: temporary. Long-term, you improve the health outcomes both for yourself and all those around you. It is, frankly, a bit of a miracle we've managed to come up with a vaccine of any description in just a year! Don't fear it: embrace it. I am certainly looking forward to my second dose, sometime in mid-June (EU willing).