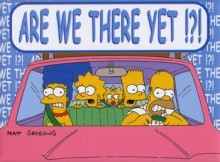 I am aware that as new AMP feature follows new AMP feature, it can feel like a never-ending ride to who-knows-where, prompting the 'Oh God, not another one!' reaction, as well as the 'Will it never end?' one -as well as the one alluded to in the thumbnail at the right!
For the record, I think we are closing in on a feature-complete AMP that needs no major bug-fixes nor has use for substantial new pieces of functionality.
But we're not there quite yet!
Thus AMP Version
Continue Reading